Flowers delivery in Rajahmundry
Flowers delivery in Rajahmundry Flowers category have been rated
4.9
out of
5
based on
6
reviews.
wide range of birthday Flower collections 125 Order Flowers to Rajahmundry Birthday Flowers on sale, ranging from Rs.550 to Rs.6500 Birthday Gifts delivery in Rajahmundry, Roses, Gerberas, Lily, Carnations, Antorium, Birds of Paradise, Wedding Cakes, Birthday Cakes Fondant Red Velvet Chocolate Trufle Kids Cakes sweets chocolates shall be delivered same day. Order Now For Cakes. | Order flowers to Rajahmundry | Order Gifts to Rajahmundry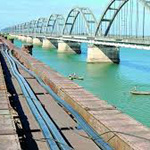 Rajahmundry is a city on the eastern banks of the sacred Godavari River, in the southeast Indian state of Andhra Pradesh. It's home to the huge, riverside ISKCON Temple complex. North, along the river, Hindu devotees bathe in the Godavari from Saraswati and Pushkar ghats (bathing steps). The nearby Godavari Bridge offers river views. The ancient Kotilingeshwara Temple is dedicated to the Hindu deity Shiva.
flowers are the best way to celebrate any occasion whether it is a wedding, birthdays, anniversary, house warming and even a business inauguration. The tradition of sending flowers is getting appreciation because flowers are considered to bring happiness, joy, love and care in someone's lives. Sending Flowers is the best way to express your love and emotions in front of your loved ones. RajahmundryEshop.com delivers flowers to your beloved at Rajahmundry, we will carry your emotions along with gifts and flowers. Order flowers to Rajahmundry is easy and reliable, visit us for quality flower delivery service all the times. RajahmundryEshop.com delivers Flowers to Rajahmundry | Flowers to Dowleswaram | Flowers to Kadiyam | Flowers to Diwancheruvu | Flowers to jegurupadu | Flowers to Mandapeta | Flowers to Kovvuru | Flowers to Chagallu | Flowers to Rajanagaram | Flowers to Nidadavolu Order Now For Flowers.- Order Now For Cakes.
.
Copyright © 2021. All Rights Reserved